Our language training center offers courses specially designed for professionals who want to improve their foreign language skills. Whether you want to learn from scratch, refresh or perfect your skills, our courses can be financed by your CPF account. Course content is flexible and can be adapted to the field in which you work. To provide you with training that is relevant to your professional activity, we cover all aspects of the language, including grammar, vocabulary, conjugation and pronunciation. Thanks to our courses, professionals can acquire greater linguistic competence and thus improve their career opportunities and international awareness.
Why choose Ready International to learn a new language ?
Our learning method is unique and very effective.
Our team is friendly and professional, we are always at your disposal.
You are monitored and coached throughout your training until you reach your goals.
You choose the pace of your training!
The satisfaction rate of our trainings is 98%.
More than 4,000 customers have placed their trust in us, including big companies.
Our training classes in all languages
You need to acquire a language quickly, for your future mission or for your work?
We offer tailor-made language training, either general or specialized in your field of activity.
Whether you are a complete beginner, want to improve or maintain your level, we will meet your expectations.
We train within a precise timeframe according to your requirements, the duration of our training courses depends on the level you wish to reach. Coaching appointments are organized throughout the training program to provide personalized support towards the desired objective.
Ready International offers training that can be covered by the Personal Training Account (CPF), the training plan, the FNE, etc. We will accompany you in these procedures.
We are referenced by Qualiopi and therefore meet the required quality standards.
The objectives of the training are :
To acquire and develop linguistic skills in the language of your choice

To know how to communicate in a foreign language

To acquire an accent 

To obtain the desired level

Prepare for international exams (TOEIC, TOEFL, Cambridge, Peopple Cert, CLOE, etc)
I am very satisfied with the classes and the teachers. This class meets my expectations. I now feel much more comfortable during meetings held in English at my company's headquarters.
Awareness and initiation workshops to LSF
Want to share your travels experiences in a foreign language, meet people with the same interests as you?
The Club is a place to discuss travel, network, socialize and meet expatriates from around the world. You can participate both online and by meeting us in our offices or at events organized outside.
You will also benefit from various contents such as films or reports in original version, but also vocabulary in different languages.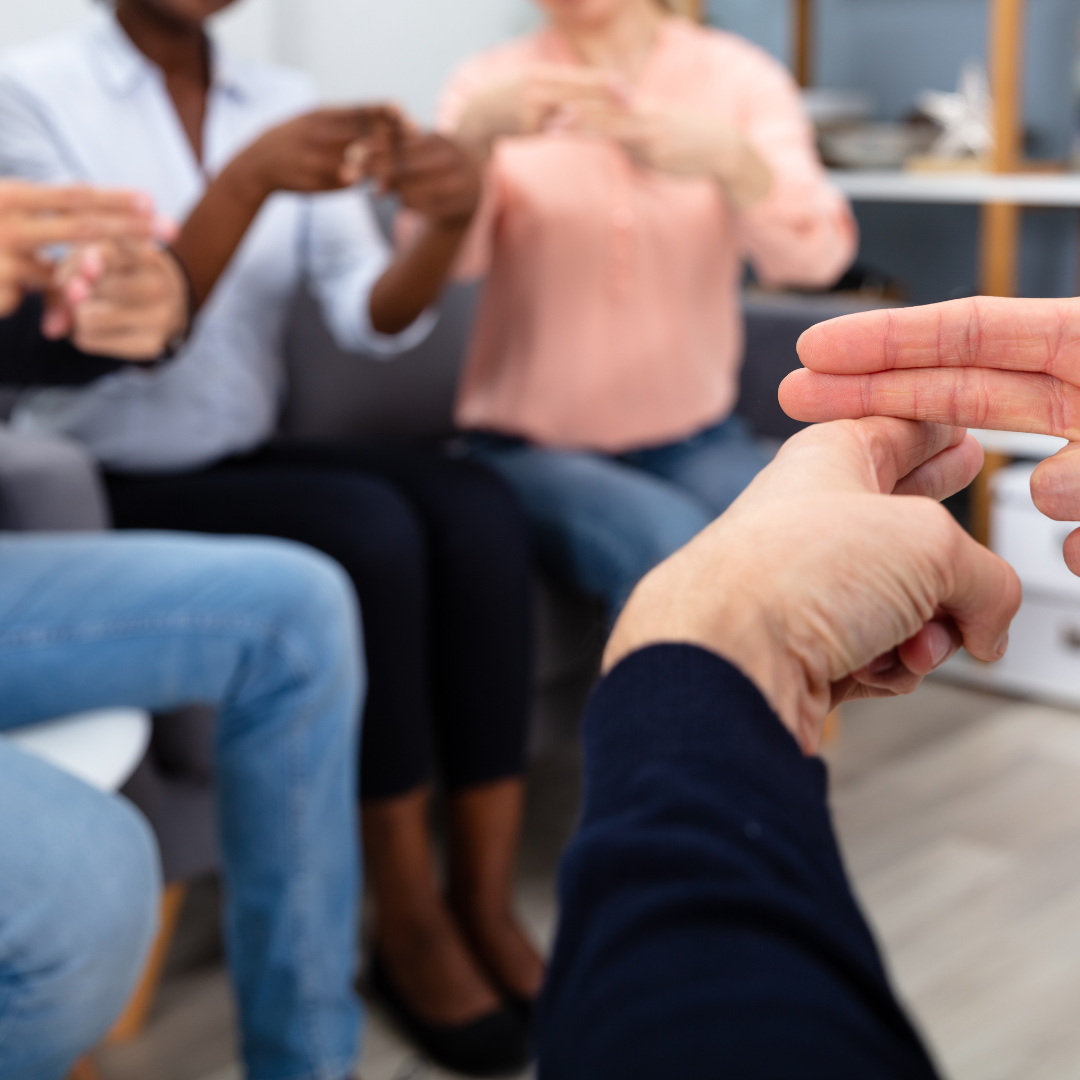 Very interesting intervention with a real human and client benefit.
With Ready Classic, you start by learning sentence structures and once you are ready to express yourself, you move on to conversation which is organized into different levels:

    I can manage…
   I speak !
  I'm improving !
  I am fluent !!
They have been the subject of a scientific study by an independent speech therapist to measure their effectiveness. Indeed, a real beginner reaches in 50 hours a level of "I speak" and a child of 8 years old taking lessons all year long (30 minutes per week except school vacations), obtains the BAC level with a good level of conversation in 3 years.
This method can be followed only by video and telephone.
With Ready Global, Ready Global, learn the language of your choice, and even sign language!
This method, as its name indicates, is global, which means that sentence construction and conversation are learned at the same time during the course. The teachers create a variety of content, alternating video, reading, basic rules, interaction, etc.
The content of the learning is done according to your wishes!
This method can be followed face-to-face, by video or telephone.