General terms and conditions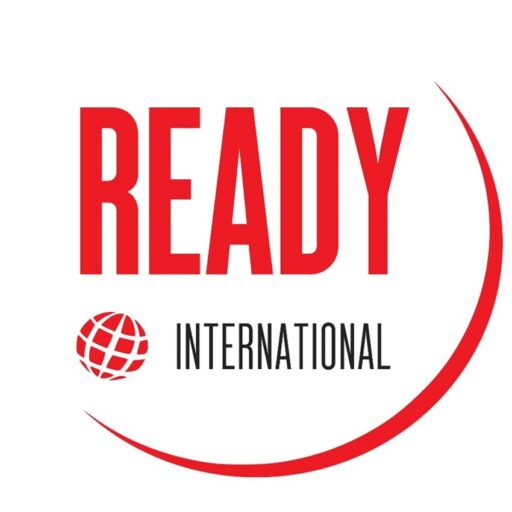 Language class service clauses
Any absence from a video or telephone class that is not communicated 24 hours in advance will be deducted from this package as well as any absence from a face-to-face class not communicated 48 hours in advance will be deducted from the package.
For group classes, whether by video, telephone or in person, if one of the students in the group cancels his or her participation in the class, the class will be deducted from the present package unless the entire group cancels the class within the time limit specified in the present general terms of sale.
Any delay to a course will be deducted and not recoverable. The courses given by READY INTERNATIONAL with the READY INTERNATIONAL methods are protected by the copyright laws in force. Thus, any representation, reproduction in whole or in part without the authorization of READY INTERNATIONAL and the disclosure of the READY INTERNATIONAL methods by any means or in any form whatsoever, outside of the classes given by READY INTERNATIONAL, without the prior written consent of READY INTERNATIONAL, is illicit and exposes you to legal proceedings.
On the other hand, the student or his/her parents if he/she is a minor, accept that the class may be recorded by the teacher. The READY INTERNATIONAL pedagogical department may ask the teacher to record the entire on-screen class given in a videoconference (the written conversations during the videoconference are also recorded during the entire video) and to transmit the recording to the Ready International pedagogical training department. The video recordings contain the lessons with the trainee(s) and everything that is presented on the screen. The trainer must inform the trainee(s) of this before the course begins. The video recording will not be released to the public. In the event that the student does not agree to be recorded, he/she should send an email to the Sales Administration Department to confirm this.
Finally, it is forbidden for the trainee to photograph, record or film a trainer and to distribute these images without his/her authorization and the one of READY INTERNATIONAL
Translation Services Clauses
READY INTERNATIONAL shall not be held responsible for any dispute between the client and a third party arising from the translation of documents, only the original being valid.
Abroad stay service clauses
The present agreement includes our general terms and conditions as outlined in the contract provided at the time of the sale of the said service and signed by both parties.
Expatriate/impatriate service clauses
The duration of the contract begins at the arrival of the client and ends on the day of his/her departure, this duration cannot exceed 12 months. Otherwise, an extension of the service will be possible and will be invoiced. It is specified that READY INTERNATIONAL only puts the client in contact and facilitates the procedures between the client and the service providers and cannot be held responsible in any case. READY INTERNATIONAL cannot be held responsible for the work done by the service providers or for the client's decision not to use one of the services proposed in the chosen package.
Equipped office and meeting room service clauses
This agreement includes our terms and conditions as set out in the contract provided at the time of the sale of the service signed between the two parties. You confirm that you have read and understood them. You and we agree to honour the respective terms and obligations set forth herein. Please note that this agreement does not automatically expire and refer to the "Terminating the Agreement" section in the Terms and Conditions Annex. The invoiced amount is non-refundable.
Real Estate Service Clause
PREAMBLE
The purpose of the general conditions of sale herein is to establish the rights and obligations of Ready International Real Estate and its client (individual or legal entity) in the context of the sale of all services provided by Ready International Real Estate. The general terms and conditions are applicable to all orders for services placed with our real estate agency.
The terms and conditions of this site have been drafted in accordance with articles L. 111-1 and following of the Consumer Code and article L.465-1 of the French Commercial Code.
ARTICLE 1. ACCESSIBILITY
The general terms and conditions of sale are systematically addressed and accessible to each customer on our website www.readyinterntional.com. Consequently, the order of a service implies the total adhesion of the customer to these General Conditions of Sales for the entire duration of the mandate. No particular condition can prevail against them.
ARTICLE 2. PAYMENT
The transactions carried out on the Ready International Real Estate website are :
o Obtain a certificate of rental value (200€)
o Obtain a certificate of real estate market value (200€)
ARTICLE 3. CASES OF FORCE MAJEURE
The fulfillment of Ready International Real Estate's obligations under the terms of the contract is suspended in the event of a fortuitous event or force majeure that would prevent its fulfillment. The seller will advise the client of the occurrence of such an event as soon as possible.
ARTICLE 4. RIGHT OF WITHDRAWAL
If your MANDATE is concluded outside the premises of our agency or at a distance, you will have the right to withdraw without giving any reason.
You must do so within a period of fourteen (14) days, which will begin on the first day following the signing of the mandate and will end at the expiration of the last hour of the last day of the period. If this period expires on a Saturday, Sunday, or public holiday, it will be extended to the next business day.
You can use the model withdrawal form attached to the sales mandate, but it is not mandatory. It will only be necessary to notify us of your decision by sending a clear and unambiguous statement to the Agency by letter, fax or e-mail. As the burden of proof of exercising your right of withdrawal under the conditions provided for by law is incumbent upon you, we recommend that you use the form of a letter sent by registered post with acknowledgement of receipt.
The exercise of your right of withdrawal will end our mutual obligations to execute the contract.
Our agency Ready International Real Estate will only begin to execute its mission at the end of your withdrawal period.
This privacy notice explains how we collect, use and protect any information about you. It also indicates how to contact us if you have any questions about it, which we will be more than happy to answer. We offer a range of services related to hospitality (customer information), language training, Language study vacations, expatriate services, human resources services. This Notice applies to any personal data we collect in these circumstances, or when you contact us by email, chat, telephone or post. Our business partners should also refer to our Business Partner Privacy Statement to understand how personal data is processed in the context of our business relationship.
The personal data you provide to us.
We cannot help you with a request for a quotation, a training program, an expat service request, a language study vacation or a recruitment without certain information. Depending on the case, we will require the information we need from you in order to get you what you want. This is common practice and your name, age, date and place of birth and contact information (email, address and phone number) are usually required. Passport, ID card – and payment information may also be required. This is just an overview of the type of information we collect. We store and use the information you provide to us. When you take a service, we need at least your name and email address. We may also ask for your home address, phone number and date of birth. If you contact us (e.g., by phone, email, or through social networks), we will also collect personal information.
The personal data you provide to us relates to a third party.
You may be taking a service on behalf of someone else, such as a friend, family member or colleague. If this is the case, please ensure that this person is aware that you are providing us with their details and that they have agreed to the way in which we process their personal data (as described in this Notice). This is your responsibility.
Why do we collect and use your data?
We ask you to provide us with certain information so that we can carry out all the things you need to do for your purchase, and to ensure you get the best possible service. We also use it to contact you, and to tell you about our latest promotions and special offers. These are the main reasons we collect information about you, but not the only ones. Want to know more? Please read on.
Why do we collect and use your personal information? We may use your information in the following ways:
1. Purchase of a service: First, we use your personal data to make ; and manage your purchase, and to transmit the necessary information, if any, to the subcontractor READY INTERNATIONAL that provides your service (or any other product or service). This includes sending communications related to your service, such as confirmations, changes and reminders. 
2. Customer Service: Our international customer service teams need your contact information to help you make a reservation, for example, or to answer your questions before, during or after your reservation. 
3. Customer Reviews: We may use your contact information to send you a short questionnaire about our service. This helps us to improve our services and those provided by our business partners. 
4. Marketing Activities: We also use your personal data for marketing activities, which may include:
Contacting you by post, telephone, email or SMS (depending on the contact details you have provided) with our latest news, special offers, discounts and updates, including details of our products and services (and/or our group companies or affiliated business partners). You can unsubscribe from these marketing communications quickly, easily and at any time – by sending us an email. 

Contact you by phone, email or SMS with information about services that you did not include in your purchase. 

Present you with relevant offers on our platforms or on third party websites, including social media sites. 

Invite you to participate in promotional activities (such as referral programs).
5. Communicating with you: There may be times when we contact you by phone, email or text message. There could be several reasons for this, including:
Responding to and processing requests you have made. 

Sending you an email reminder about a purchase you haven't finalized, to see if you need help with it. We consider this a useful extra service. 

Send you a questionnaire or invite you to tell us about your experience. 

Send you other materials related to your purchase, such as how to contact us (or another company) if you need help with your purchase. 
6. Market Research: We may ask you to participate in market research. Any additional personal data you provide to us as part of this research will be used only with your consent.
7. Customer Feedback: After your purchase, we may invite you to fill out a satisfaction form. This will help us to improve the services we offer. By submitting a satisfaction form, you agree that it may be published. However, you may comment anonymously or simply state your first name.
8. Call Monitoring: We may record phone calls and/or allow other employees to listen in on them to help us train our colleagues and ensure that we consistently provide superior service. We automatically delete recordings after a specified period of time, unless we have a legitimate reason not to do so (if we believe there is evidence of fraud, for example).
9. Legal Purposes: Finally, in some cases, we may need to use your data to process and resolve disputes, for regulatory investigations, for compliance purposes, or to ensure that we accurately enforce our terms of sale.
To process your personal data in this way, we rely on the following legal bases: 
o Performance of a contract: We must use personal data to perform any contract you have with us.
 o Legitimate interests: We may use your information for our "legitimate interests" (a term that applies to anything we believe is an essential part of our business and to carry out our business – while respecting your rights and complying with the law).
 o Consent: We rely on your consent to use your data in certain circumstances, for example for direct marketing purposes. You may withdraw your consent at any time by sending an email. 
With which third parties do we share your personal data? And why?
A number of different business partners are integrated with the services we provide and, in some situations, we will share data about you with them. In most cases, we simply pass on your booking information to the business partners who help us provide the service you request and – in some cases – the authorities. So here are the main reasons why we would share your personal data. Want to know more? Then read on.
 What third parties do we share your data with? And why?
o READY INTERNATIONAL licensed company/contractors providing the services you use, language classes, language study, expat services, serviced offices, human resources services. In order to make your booking, we need to send certain relevant details to the company/contractors providing the service you have requested. This information may include your name, age range, contact details (email, address and telephone number), date and place of birth, passport or driving license information and any preferences you have indicated to us. 
o Our Business Partners: We work with business partners around the world. Some of our partners offer or promote our services, while helping our other business partners offer and promote their own services. 
o Competent Authorities: We may share some of your data with government or investigative authorities if we are required to do so by law (or any regulation having the force of law). This includes court orders, subpoenas and orders arising from legal proceedings and criminal investigations. We may also disclose your personal data if strictly necessary for the prevention, detection or prosecution of fraud and other criminal acts. And we may need to disclose information to appropriate authorities to protect and defend our rights or property, or the rights or property of our business partners. 
o Third Party Service Providers: We may use service providers/third parties to process data about you on our behalf to help us provide our services to you. For example, we may use them to contact you, call centers or for marketing purposes. We may also use third party service providers for market research and fraud detection and prevention services, including anti-fraud screening services. These third parties are bound by confidentiality agreements and are not permitted to use your data for any other purpose. 
How is your personal data shared within the READY INTERNATIONAL group of companies?
We may receive data about you from other companies in the readyinternational.com group of companies or share such data with them for the following purposes: 
To provide services; 

To provide customer support services; 

To detect, prevent and investigate fraud, other illegal activities and data breaches; 

Analyze and improve services; 

Send personalized offers or marketing with your consent or as otherwise permitted by applicable law; 

To ensure compliance with applicable laws.
What security procedures do we have in place to protect your personal data? 
Our systems and management procedures ensure that all reasonable steps are taken to protect your data from misuse or unauthorized access in accordance with French and European data protection laws. We also have specific security procedures and restrictions (technical and physical) that limit access to and use of the personal data we have. Only authorized personnel can access it, and they are only authorized to do so for specific and permitted purposes.
 How can you control the personal data you have provided to us?
You have the right, under certain legal exceptions, to access, correct or delete the data we maintain about you, and to refuse to have that information used. You may send us an email to assert any of these rights. If necessary, we will ask you for further information to confirm your identity, keep your information secure and process your request in accordance with applicable French data protection law. 
Who is responsible for processing personal data on our platforms?
Each READY INTERNATIONAL agency controls the processing of personal data. They are listed on the readyinternational contact page. If you have any questions, concerns or comments about our practices or this Privacy Notice, please send an email to [email protected] with "Privacy" in the subject line and we will contact you shortly. We are always available to answer your questions about your privacy.