Founded in 1998 by Patrick LONGUEVILLE, READY INTERNATIONAL offers foreign language training in Toulouse, with a learning method that he created, simple, ultra-fast, with an unrivalled convenience. In 50 hours, a real beginner speaks English, one on one, with a READY INTERNATIONAL certified teacher.
Based on Patrick Longueville's international experience and the growing demand of READY INTERNATIONAL's clients, our services have been expanded to include international mobility and real estate.
All of these services, based on rigor, adaptability and proximity, have allowed us to develop a diversified local and international clientele composed of individuals and companies.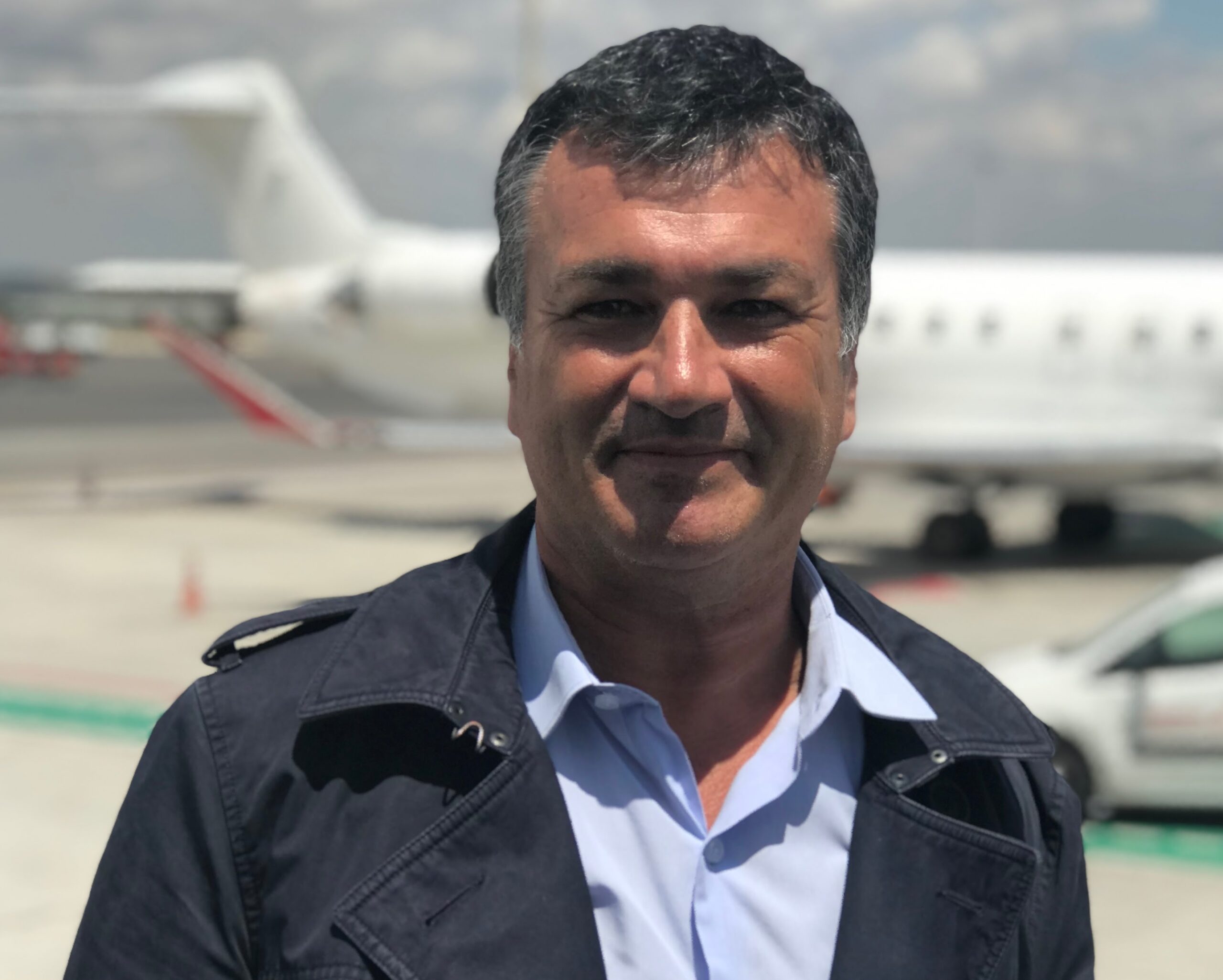 Patrick Longueville – Founder
For the anecdote, although I was bad in English a few years before, I had overcome this handicap thanks to the learning of sentence constructions with my father and then to a linguistic stay in England at the age of 14 at Dave and Carole's who would later become great friends that I would visit every year.
Three weeks after this first stay and thanks to what I had done before with my father, I was speaking English fluently. My parents couldn't believe it when I came back and spoke English with my English friends on the phone to tell them I had arrived safely. I was so happy to know them, their culture and England.
The story of READY INTERNATIONAL began with an English course that my parents' friends asked me to give one day for their son when I was a student. They were very pleased and word of mouth spread quickly.
For the first time in my life, I began to give courses that would finance my travels with my best friends Francis, Armand and Olivier. My courses were more and more successful, I had developed a language method that worked well. As the courses progressed, I ended up creating a learning method by collecting my simple and clear explanations, understandable to all my clients. I was very successful. I realized that people always had the same concerns. I was fully booked from Monday to Sunday.
I continued to get customers by word of mouth. I didn't mind the distances, I rode my solex bike even in the snow and later on my motorcycle.
These courses allowed me to improve my studies and to travel to discover the world in America, Indonesia, Bali, Australia … accompanied by my best friends to discover new cultures. What a great time spent with them discovering the world and incredible people.
After the success of my courses while I was a student and as I could not help everyone, I wrote and distributed two books so that everyone could learn English easily, READY and READY FOR INTERNATIONAL BUSINESS and I recorded an English method with CD (QUICKBRITTAM). I sold 14,000 of them in schools, bookstores in the 5 largest cities in France and the FNAC, one of them, READY, was even referenced by the CNED.
I remember that as a good hedonist, whenever sales were good when I was in a city, I always treated myself to lunch in a good restaurant, often accompanied by my brother who helped me. I liked this life and the success of the courses and books that allowed me to travel.
At the same time, I continued my studies and returned to the United States, first with a Bachelor's degree in Marketing at UC Berkeley, thanks to a scholarship from my university, then an internship at the Los Angeles Economic Development Agency and finally a law thesis at UCLA and the University of Toulouse.
I loved this international life. The internship at the Los Angeles Economic Development Agency gave me the experience of helping people from France find housing, which gave me the idea of creating an international mobility service later on.
Upon graduation, it was clear to me that I wanted to continue this life by creating READY INTERNATIONAL and share my dreams and values with clients and the company.
I started to open a first agency with an office and a classroom in an old brick cellar in Toulouse before moving a few months later a few meters away, with the success of the courses, to a more suitable place.
I met a great Englishman, Barry, who was in love with South Africa and who would take care of the Toulouse office while I finished my law thesis, after which I would manage this first office and start to surround myself.
Due to the success of the courses, I opened a new agency in Blagnac, then gradually new agencies in Nice, then in 2014 in Toulouse South, 2015 in Toulouse East, and then in Limoges.
Another anecdote !
Evelyne Mongay-Rocchesani, was a former client of the Toulouse agency. She had learned English there. The method having borne fruit, she spoke English well and could teach it to others. I then suggested that she open the Nice agency where she lived.
New services were also to be created for students, individuals, companies and multinationals such as language stays and translations in the field of languages, international mobility, travel services, equipped offices, international real estate services, human resources and recruitment.
So my dreams were there: language study in England, study at Berkeley, internship in Los Angeles … travel, international, discovering incredible friends, exchanges, tasting different cultures, loving life and … creating a company that pursues this dream and shares it.
Every day we help adults and children to speak a language and to go abroad to succeed in their studies and in their work, to discover different cultures, we help men and women to settle and live abroad with our Expats service, we help companies with recruitment and HR solutions, and by providing them with equipped offices with flexible or lease solutions.
The future is yours with  READY INTERNATIONAL's help!
In 2021, discover our Ready Langue des Signes workshops that will allow you to learn the basics of LSF in a fun and pleasant way. Our workshops will allow you to communicate with mute and hearing-impaired people without any difficulty!
Based on our experience in international mobility services since 2004 and business centers, we have opened a real estate department for the purchase/sale/rental of housing and offices.
INTERNATIONAL SERVICES, FOR AN INTERNATIONAL LIFE
Our values : Dynamism, Envy, Professionalism, Reactivity, and Quality of Services via our Quality Charter.